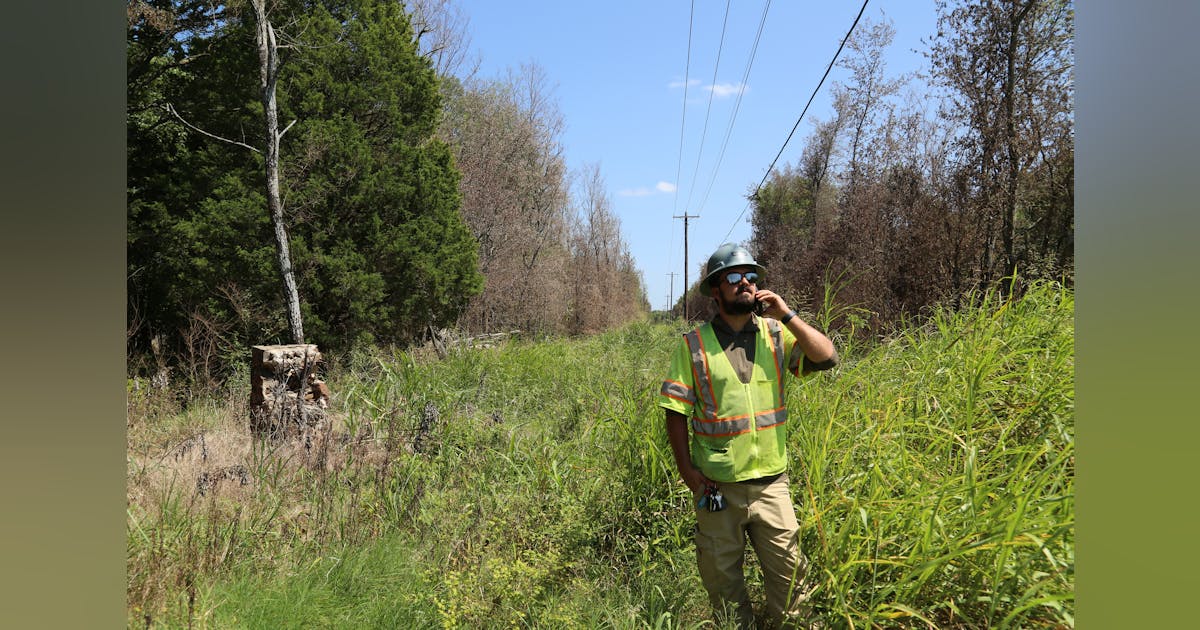 6 Essential Resources for Utility Vegetation Managers
The utility vegetation management industry is changing rapidly. From site inspections and planned treatment cycles to program updates and annual resource management, many responsibilities demand the time and focus of today's practitioners.
In addition to meeting these demands successfully, vegetation managers need to keep abreast of industry news, landowner relationships, best management practices, and technological advancements that are reshaping the face of management. rights-of-way and substations. That's why Corteva Agriscience has developed a portfolio of digital resources that are easy to access, reference, and share with industry partners for utility vegetation managers.
While the purpose of the following assets varies, each can be found online to support utility vegetation management programs for many years to come:
1. Utility Vegetation Management eBook
This 10-page resource outlines the economic and ecological benefits that Integrated Vegetation Management (IVM) strategies offer utility companies and their vegetation management counterparts. In addition to highlighting cost analysis information and key findings from long-term environmental research studies, the Utility Vegetation Management e-book details considerations for environmental, social and governance (ESG) reporting, wildfire mitigation efforts and more.
2. Utility.VegetationMgmt.com

Structured to help vegetation managers improve electrical service reliability and environmental sustainability at all utility sites across the United States, this website provides everything from self-guided training and regional treatment considerations to information product information, tank-mix tips and commentary from industry experts.
3. VMVistas.com
The Vistas® newsletter has been covering leading strategies, trends and testimonials from the vegetation management industry for over 30 years. Articles featured in the Vistas Archive include industry success stories, seasonal treatment opportunities, habitat improvement strategies, and optimal control methods for invasive plant species.
4. HabitatWithHerbicides.com
As selective herbicide applications and other IVM-based strategies continue to grow in popularity in the vegetation management industry, HabitatWithHerbicides.com details the nuances that make these principles the best practices in vegetation management. industry for the development of biodiverse habitats. Hear from industry leaders, learn how to reduce the carbon footprint, and explore the results generated by decades of environmental research on the right of way. This website is all about improving land stewardship and environmental sustainability.
5. Wildfire Channel

Studies by the California Department of Forestry and Fire Prevention show that nearly 10% of all wildfires are caused by electrical power. Proper management of flammable trees and plant species within the utility right-of-way can not only establish fuel cut-offs and prevent utility-caused wildfires from occurring, but also prevent the spread of flames ignited by alternative sources. This wildfire subpage contains extensive advice for vegetation management professionals working to protect utility infrastructure, surrounding communities, and the reputation of utility companies across the country.
6. Warn your neighbor

Tell Your Neighbor is a guide that helps vegetation managers improve communications with landowners. From notification programs and communication skills to tips for interacting with the public and key messages, the information shared in this resource can help vegetation management programs increase compliance, reduce complaints, and improve productivity while improving relationships with landowners.
As most industry professionals know, the needs of utility vegetation management programs can vary significantly from year to year. To ensure you're optimizing your program's progress with the right products and field-proven strategies, contact a vegetation management specialist in your area.
™ ® Registered trademarks of Corteva Agriscience and its affiliates. © 2022 Corteva.
Sponsored by: