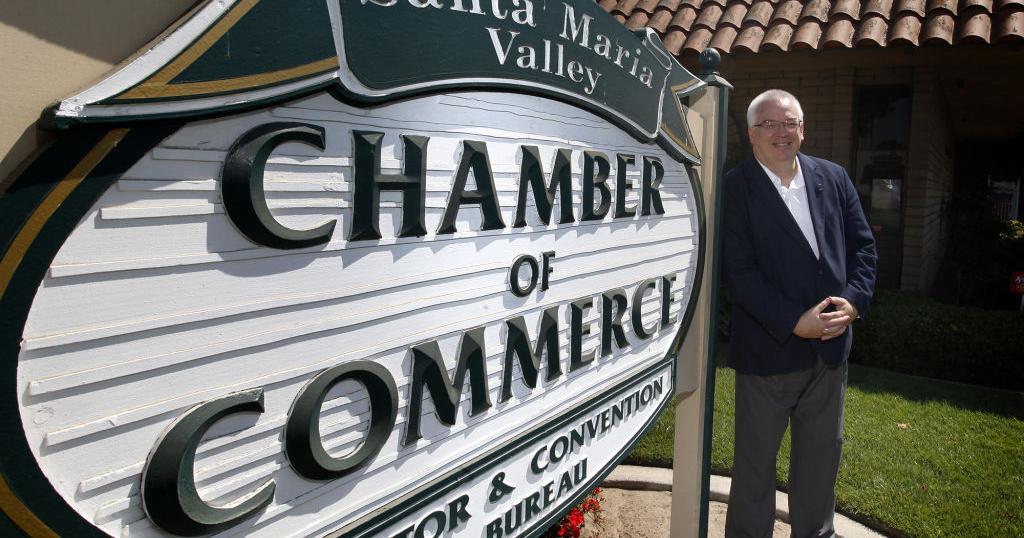 A guide to all things local: The Chamber's business directory has it all covered |
The Santa Maria Valley Chamber of Commerce has been focusing on social media and its online business directory over the past year in an effort to encourage the community to buy local.
The Chamber, which has been around since the 1890s, has done everything from helping aspiring entrepreneurs start their own small businesses, to facilitating ground-breaking ceremonies and encouraging businessmen across the region to make the transition to Santa Maria and open franchises.
The Chamber is also working on major commercial development projects in the city, the most recent being the development of Enos Ranchos, which was given the green light in March this year.
But promoting local business services is still high on the list, said Chamber executive director Glenn Morris.
To market local businesses in the area, the Chamber uses social media sites such as Facebook and Twitter as well as a business directory to promote a retail establishment or help customers find exactly what they need. – from popular restaurants to homes to fashion, or even legal services.
"We start by directing people to our online directory," Morris said. "We'll encourage them to use the website, search by category and types of businesses to suit their needs – whether it's looking for a place to eat, shop and everything in between."
The Chamber also broadcasts local stories about retailers in the community and alerts the public to new grand openings or facilitates groundbreaking ceremonies for existing businesses that may relocate to a new area of ​​Santa Maria.
"If there is new legislation passed at the city or state level, we will research and let the public know how it will affect us here in Santa Maria," Morris said. "Everything we do and promote must be relevant and integrated with our local businesses."
The business directory acts as a portal for local customers and interested customers from outside the region who may not be familiar with the city, Morris said.
"New visitors to the Central Coast can use the online directory for whatever they are looking for," he said. "You can always start there, and if you can find the answer here in town, then everyone makes a little more when you buy in town."
Morris added, "The directory helps retailers win business from their customers and increase online traffic to the site. It's a good bridge between the public and business owners."
Alongside the online directory, the Chamber focuses on tourism and marketing to try to bring people to the city – for leisure travel, business meetings and city events.
"We think it really supports our community businesses and promotes the idea of ​​buying local," Morris said. "It showcases everything the city has to offer, attracts more traffic, and gives people an opportunity to experience what Santa Maria's business is all about."
The Santa Maria Chamber has approximately 800 members, and just about anyone who owns a business in Santa Maria is welcome to join.
To research local businesses in the Santa Maria Valley, visit santamaria.com/business-directory/ to get started.
Gina Kim covers crime and the courts for Santa Maria Times. Follow her on Twitter @gina_k210