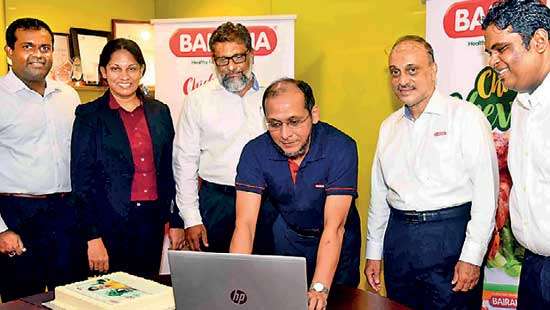 Bairaha Delivers Better Browsing Experience Through Revamped Website – Other
---
From left to right: Ravin Madushanka – Brand Manager, Kumerini Candappa – Head of Sales & Marketing, Mohamed Imtizam Wahid – Executive Director Operation, Yakooth Naleem – Managing Director/Chief Executive Officer, Riyal Yakoob – Executive Director and Naveen De Silva – Head of HumanResources
Bairaha Farms PLC recently relaunched its website to bring convenience and ease to its customers, making it easier to meet the high demand with a seamless online shopping experience.
While the company maintains a stable domestic market share as well as its loyal base of households, institutions, hoteliers and restaurants who buy chicken and value-added products, this decision to redesign its website is aimed undoubtedly simplify the browsing and shopping process for customers. easily shop for poultry online.
"We quickly understood and adapted to the current situation in the country, as more and more consumers want to make quick purchases through online media, we wanted to create a portal that was not only user-friendly, but also compatible with all devices and at the same time, it is informative and seeks to provide an enjoyable experience," commented Managing Director/CEO Bairaha Farms PLC Yakooth Naleem.
Customers can now create their own account, add to their online shopping cart and expect delivery within a stipulated time to their doorstep.
Customers are free to browse Bairaha's premium selection of uncooked, skinless, marinated, cooked and pre-cooked value-added chicken products, as well as other popular products such as cheese nuggets, munch and skewers.
"Our brand is a trusted name spanning over 47 years of providing high quality products to our consumers, and we currently serve many channels in the domestic market. With the relaunch, we believe this web portal will drive traffic from overseas and benefit all customers from all walks of life," added Sales and Marketing Manager Bairaha Farms PLC Kumerini Candappa.