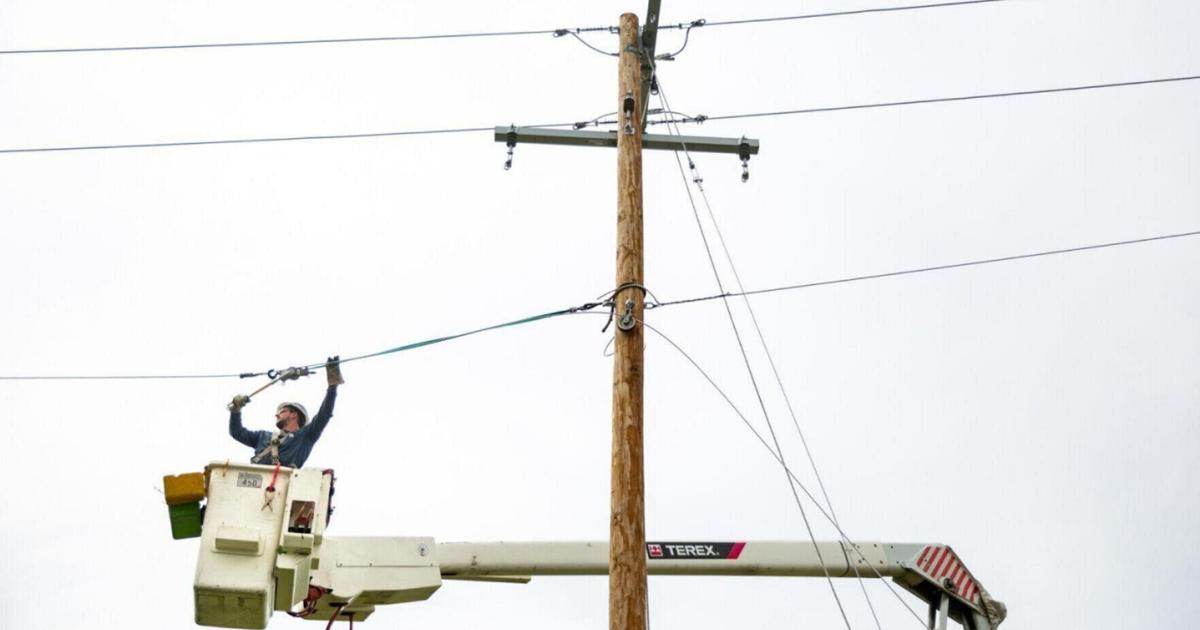 Editorial — Supply and demand: Lack of green energy resources could overwhelm the power grid | Opinion
It is encouraging that state authorities have prioritized the need to make better use of renewable energy sources.
It is imperative to mitigate the effects of climate change as much as possible. Moving away from fossil fuels and turning to green energy is the best way to meet this challenge.
But the New York Independent System Operator, a nonprofit group that oversees the state's bulk power grid, worries that the creation of these renewable energy sources is not keeping pace with demand. The Empire Center for Public Policy, an Albany-based think tank, assessed some reports recently released by NYISO.
"New York's power grid could fail as early as 2023 if the state experiences a sustained 98-degree heat wave. This is according to the Power Trends 2022 report recently released by the New York Independent System Operator," the Empire Center wrote in an article posted to its website on June 15. its bad news is the same as last year's report – electricity reliability margins are shrinking, putting the grid at risk of catastrophic collapse. NYISO does not back down from the warning given in [its] Overall Reliability Plan 2021-2030 that the state could soon reach a "tipping point" where there is insufficient power generation and transmission capacity to meet demand. The reason is no mystery – under the state's existing environmental policies, the state is losing reliable power generation resources faster than new ones come online.
"The report notes that the Climate Leadership and Community Protection Act requires new, weather-dependent, renewable energy sources, while the Department of Environmental Conservation's Peaker Rule mandates the closure of many high-powered fossil-fuel power plants. shows that are turned on to meet peak demand. As the report states, turning off existing generation sources before having new, equally reliable sources jeopardizes "the ability to maintain a reliable power system." This risk increases if new projects are delayed for any reason. The CLCPA will also require the eventual closure of low-emission fossil fuel power plants to meet the 2040 mandate of the 100% zero-emission electricity law. To ensure continued reliability, New York requires emissions-free resources that are available on demand. NYISO assumes that these sources will be a combination of renewable natural gas and hydrogen, but notes that these resources are not yet commercially available. And no one knows when they will be.
The state legislature has set ambitious goals for its conversion to renewable energy sources. In an emergency, the government should exert some pressure to move society in the right direction. So we agree that stating goals has merit.
But lawmakers may be relying more on dreams than facts when considering New York's future.
The former Cuomo administration prevented exploration for natural gas in the southern part of the state, despite its obvious abundance and potential to boost the economy. Lawmakers also considered a bill requiring all new buildings to be powered only by electricity, though that proposal did not make it out of committee. But a signed law will force cars in New York to go electric in 14 years and trucks to follow suit in 24 years.
The Empire Center summed it up nicely:
"We all want cleaner energy, but it's important that we don't rush recklessly into a future where energy resources are weather-dependent and unreliable. NYISO is trying to warn us, but are we listening?