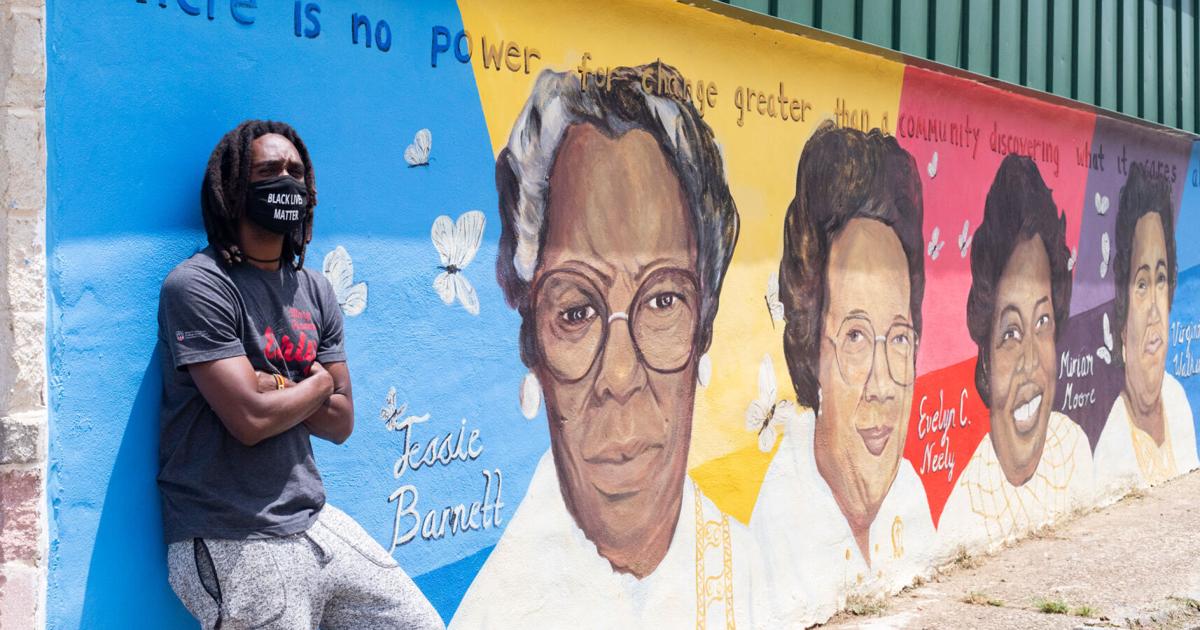 Online Resources Support Black Business Owners in Athens | Arts & Culture
August is National Black Business Month, a time to celebrate and support Black entrepreneurs and the businesses they own. In Athens, several online resources can help raise awareness of black-owned businesses and how the community can support them.
These resources have been in the works for years.
In 2016, local artist and community organizer Broderick Flanigan started a public list of over 90 local black-owned businesses that has since grown and is still used as a valuable community resource today.
That year, Flanigan noticed that racial tensions were coming to a head in Athens. In the fall of 2015, General Beauregard's closed just days after the downtown bar was accused of having a racist drink name on the menu.
"There were a lot of protests and a lot of energy rising. I was just thinking about how we could redirect some of that energy into something tangible into something that will benefit our community," said Flanigan, owner of Flanigan's Portrait Studio.
Flanigan did not see an adequate resource for finding black-owned businesses in Athens. So he started the list to give local entrepreneurs more exposure, support, and opportunity.
"We still have a very segregated city and I think some minority-owned or black-owned businesses are overlooked," Flanigan said. "It's hard to be a business owner, no matter who you are, what you look like. At the same time, owning a minority business comes with additional hurdles, especially if you don't have access to capital.
Businesses and community members began reaching out to be added to the list.
"I was surprised [by] the traction the list got when I first published it. It was shared everywhere," Flanigan said.
In 2018, with the help of the University of Georgia Department of Geography Community Mapping Lab, the list grew to a online map. The resource identifies the exact location of businesses on Flanigan's list and is organized by business category.
Jerry Shannon, an associate professor in the Department of Geography and the Department of Financial Planning, Housing, and Consumer Economics, directs the Community Mapping Lab, which aims to solve local social problems with maps. He and his class of about 20 students created the free online resource in the spring of 2018.
"There has been a lot of interest among geographers in making black spaces and black lives, in particular, more visible," Shannon said. "One of the goals of a project like this is to allow the maps to really highlight, to highlight the presence of businesses owned by members of the black community here in Athens and to create a visibility."
Flanigan's original roster continued to grow. Michele Pearson Tucker, financial adviser in Athens, created the Athens Directory Service Minority-Owned Businesses.
The directory, created by the Minority Business Nonprofit Association in 2017, allows users to search for businesses by keyword and location, according to Tucker. A similar directory can also be viewed on the Athens Region Chamber of Commerce website.
Flanigan has helped with MBNA's directory, which he says expanded to the Northeast Georgia Black Chamber of Commerce in 2020. Since the list's inception in 2016, he's seen improvements for black business owners in Athens, but also sees areas of growth.
"I've definitely seen more institutions and agencies using minority-owned businesses and black-owned businesses for services like catering," Flanigan said.
Flanigan would also like to see local programs and initiatives to help Black entrepreneurs and business owners get higher-level contracts.
"I would like to see things improve like procurement or doing business at a high level with big institutions," Flanigan said. "I think because of certain policies and procedures, a lot of minority businesses or black businesses don't really have the ability to operate at that level, in some cases."
The Athens-Clarke County Unified Government has launched a disparity research study to assess which companies are used and contracted by the government. Business owners can participate in a online survey until October 1, 2022.
The study aims to determine whether there is discrimination in public procurement and will inform the implementation of an affirmative action program based on the results of the study.
"I'm hoping this study will produce some tangible things that local government can do to position black businesses to participate at this level, to kind of even out this disparity that we're seeing," Flanigan said.