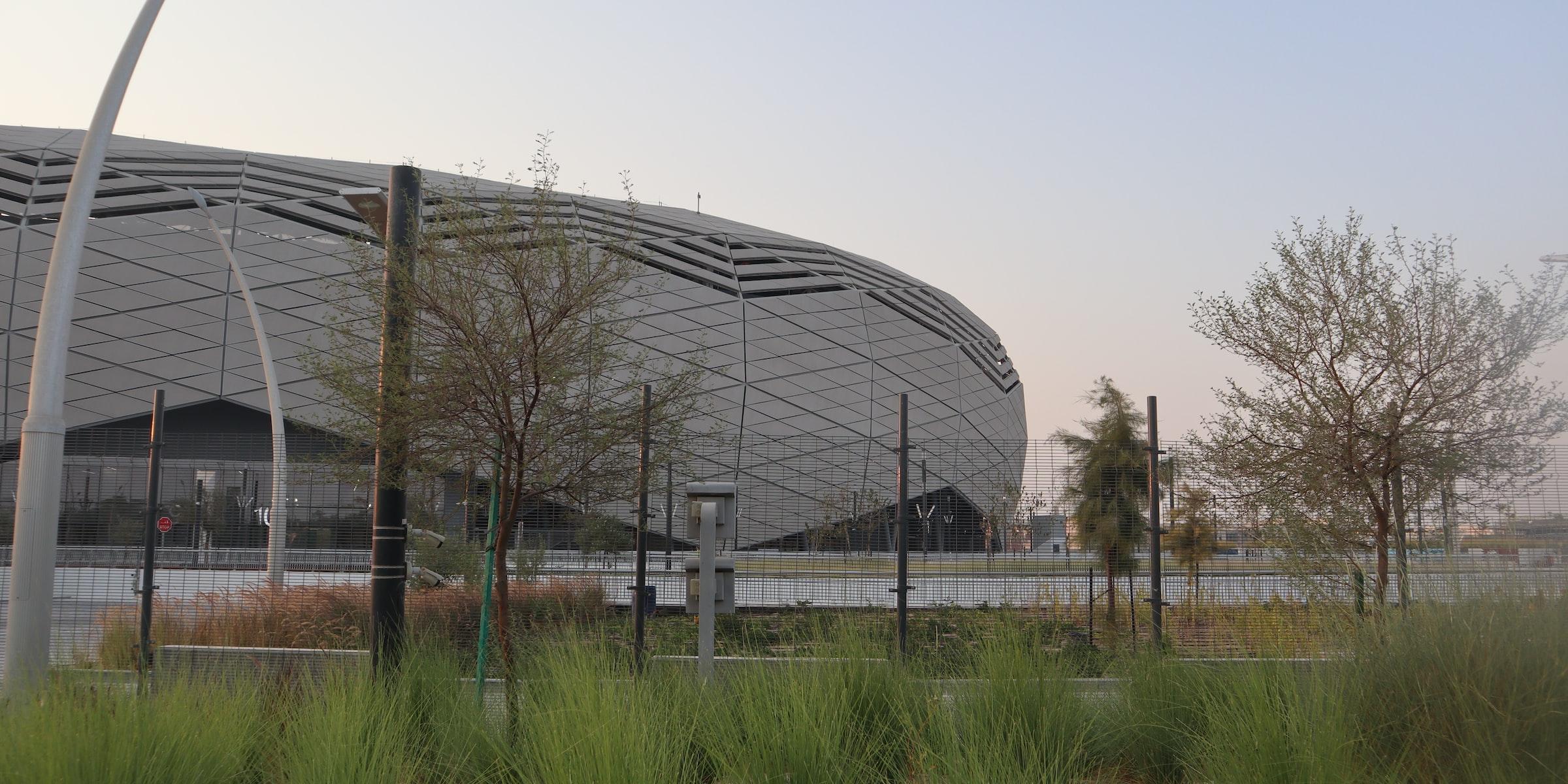 Tips and resources for covering the Men's World Cup 2022
Over the next month, much of the world's attention will be focused on Qatar, for the 2022 FIFA Men's World Cup. Covering such an important event can be exciting, and not just for sports journalists.
With an international competition of this importance, the media coverage always goes beyond the matches in progress. Here are some tips to keep in mind for journalists reporting on the World Cup.
Costs and logistics
Covering events in Qatar presents financial and logistical challenges to consider. The trip to Qatar may include flight hours depending on the point of departure. Plane tickets can be expensive, as can accommodation once in the country. Not to mention the cost of food.
For both independent and mainstream media, spending will determine how many journalists travel and how many opt for remote coverage.
Analytical coverage
Keish Gomeza digital editor for ESPN Costa Rica, prepared for several months to cover the World Cup remotely.
"I started planning for the World Cup three months ago. I held interviews with the main international players from each team in the Costa Rica group in order to have content before the World Cup," said Gomez said. He warned that it can be difficult to get statements from some sources, as many former football players only give interviews if they are paid to do so.
The Costa Rica national team is part of a group with Germany, Spain and Japan. Gómez also sought interviews with players from those countries to get their views and analysis before the tournament started.
"In terms of digital coverage, the issue of maintenance fees demanded by players is important," Gómez said. "Michael Ballack is asking for $300. Casillas is asking for a donation of at least $1,000 to his foundation. My organization does not pay for interviews; the part of the players.
Journalists covering the World Cup from abroad must be careful not to just 'cut and paste' the information they receive from their colleagues in the country, advised the sports journalist Vanessa Riche. "It's one thing to publish coverage based on our opinions, and it's another to produce content based solely on what we see on television," she said.
Journalists reporting from a distance will also not be able to capture important details of the matches in progress. "By being remote, you don't feel the vibe and you can't analyze the energy and behavior of the fans, so we'll have to work with a lot of discretion," Riche continued. "It should be analytical coverage. Gather information from various sources and examine a wide variety of content published by different media. With this, you will be able to have a broader perspective that will make more sense because it is more nuanced.
Official sources
It is important to seek information from official sources. The Brazilian Football Confederation (CBF), for example, will offer updates on its website, in addition to posting on social media. He takes this approach so that information is shared with all journalists, explained Vinicius Rodrigues, press officer for the Brazilian national team: "There is no exclusive content for anyone. We believe that this way, all journalists are treated equally by our organisation."
There is also an exclusive section of the CBF website devoted to statistics on the Brazilian national team. CBF also provides the press with visuals on Flickr. Photos and video content may be used as long as there is proper attribution to the official CBF photographer. CBF will also broadcast match replays on YouTube.
FIFA content
For content around the press conferences, as well as photos, videos and official reports from the World Cup, journalists can visit the FIFA Media Hub.
Reporters will need to register to access the resource; if you have any questions, contact [email protected] Some information of interest to the press is only available on the Media Hub, instead of the official FIFA website open to the general public.
social media
Twitter is among the social media platforms journalists should watch for World Cup updates. Consider creating Twitter lists with the official accounts of football associations relevant to your coverage, players and personalities from the world of football, and journalists who will be in Qatar, among others. You can also refer to your listings to track media in real time, which will help you check and compare information.
When using platforms like YouTube, subscribe to relevant channels and turn on notifications to see new posts and updates. Here is the link to the official FIFA YouTube account. FIFA also has accounts on Tiktok and Instagram that you can visit for cross-reference information.
Here are the Twitter accounts of the North American and Latin American countries participating in the World Cup:
---
Main image by Hatem Boukhit on Unsplash.
This article was originally published by IJNet in Spanish. It was translated into English by journalist Natalie Van Hoozer. Elements of the article were taken from this resource on our Portuguese site.