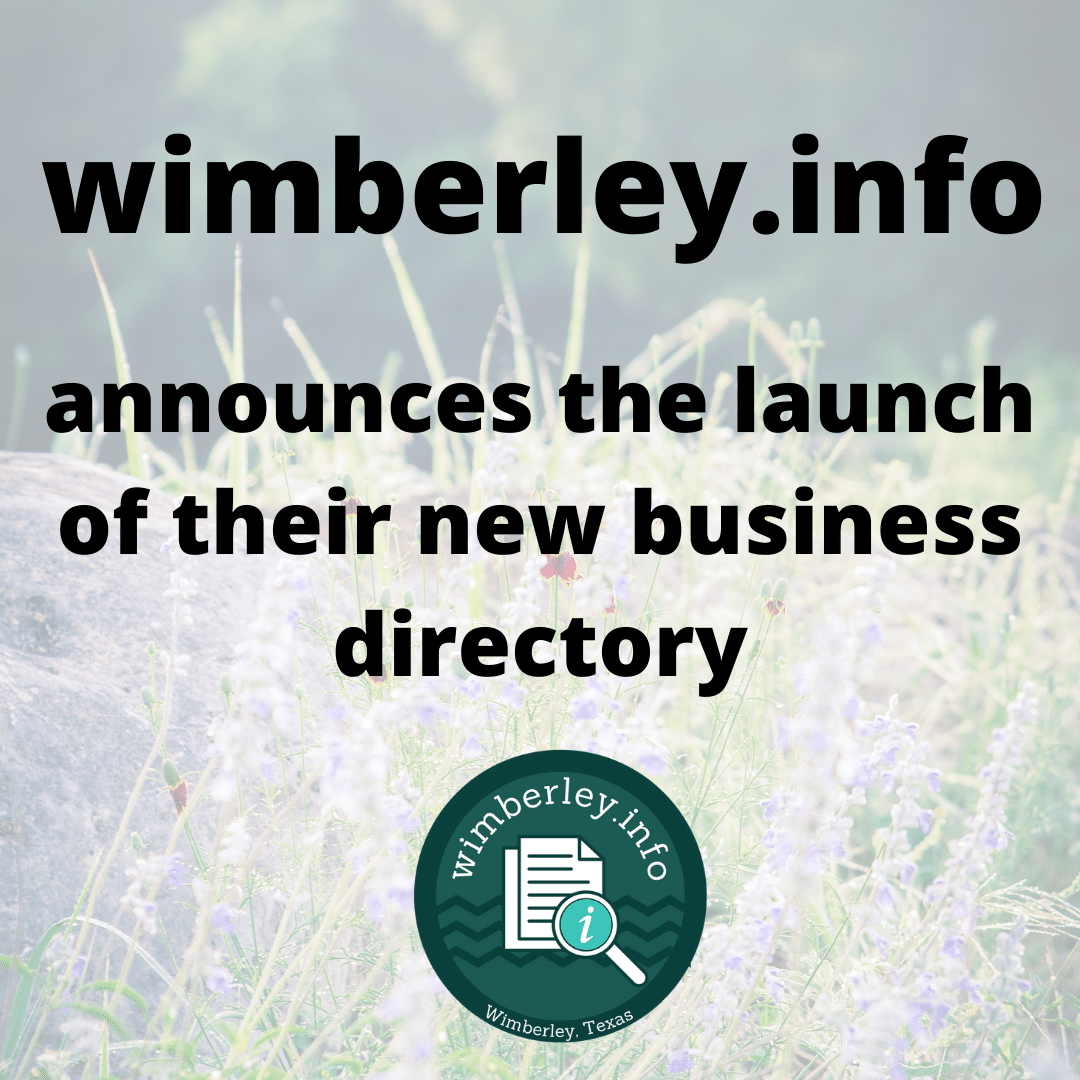 Wimberley.info announces the opening of its Wimberley business directory
Wimberley's innovative online resource, Wimberley.info, opens its user-friendly business directory for entrepreneurs and professionals in Wimberley, Texas.
Wimberley.info recently announced the opening of its Wimberley Business Directory which will allow businesses of all industries in different parts of Wimberley, Texas and businesses serving Wimberley to reach their target audience with relative ease without having to ruin. This decision is inspired by the desire to support the development of the region one local business at a time.
The business environment in Wimberley, TX has continued to experience phenomenal growth in recent times, with innovative and passionate entrepreneurs, professionals, and business owners creating solutions to meet the varied needs of residents. However, there is still a lot to be done to help businesses scale and reach their audience. Regrettably, many advertising service providers available in the region provide excellent service, but many of these methods are not really traceable and do not always turn into something in the long run. This is where Wimberley.info is looking to make a difference with the launch of the Wimberley Business Directory.
The directory is available for all categories of businesses, regardless of size or nature, with various options to suit customers' budget and preferences. Options include basic listings starting at $500 per year up to featured listings with a premium local marketing package starting at around $2,500-3,500 per month – limited to 1- 2 per category. Basic directory listings will also include a wimberley.info podcast interview, content collaboration with wimberley.info, and a press release about your company. Wimberley Info of course reserves the right to refuse service to companies, vendors, contractors or anyone else who has developed an overall negative perception in the community.
In a related development, Wimberley.info has created Wimberley Business and Brews, a free networking event to bring local businesses and entrepreneurs together to work together.
For more information on the Wimberley Business Directory and other projects supported by Wimberley.info, visit – https://wimberley.info.
Media Contact
Company Name: Wimberley.Info
Contact person: Trey Carmichael
E-mail: Send an email
Call: (512) 757-1401
Town: Wimberley
State: Texas
Country: United States
Website: wimberley.info